The Best Football Blog
May 23, 2013
---
---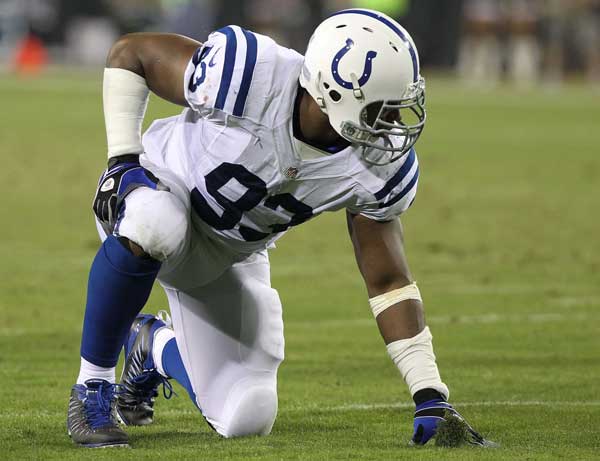 It had to happen. The San Diego Chargers saw outside linebacker Melvin Ingram tear his left ACL in OTAs, and be set to miss essentially the entire 2013 season. Now, this isn't the biggest blow in history, as he only scored one sack in his entire rookie season, but Ingram is a good player with a bunch of athleticism to spare, so his loss is going to hurt. Making it worse was the player behind him – Larry English, the 2009 draft bust, was penciled in as the backup after Shaun Phillips left for Denver. The Chargers had no depth, so they had to make a move.

May 16, 2013
---
Posted by
Paul Grossinger
in NFL Football Blog
---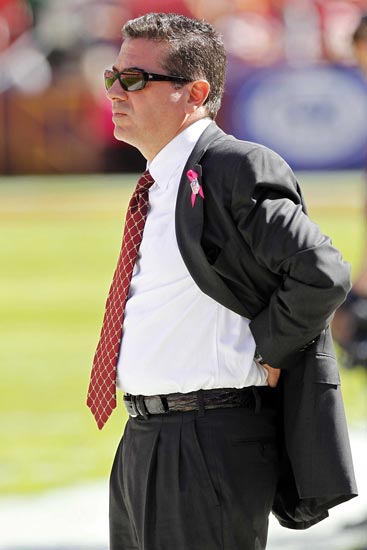 Dan Snyder sure knows how to handle awkward situations, doesn't he? When confronted with the issue of his team's name, brought to the forefront for the nth time by a DC councilman attempting to pass a non-binding-resolution that would force the team to abandon "Redskins" in favor of "Redtails", he came out guns blazing – the Washington Redskins will never change their name.

May 15, 2013
---
Posted by Zach Gilliland in NFL Football Blog
---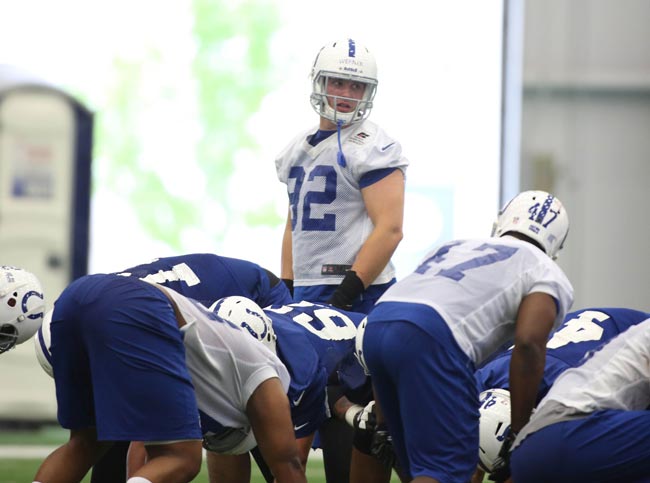 These days it is very common for rookies to come into summer camps and find themselves competing for starting jobs or solid playing time. Many rookies over the past few seasons such as Cam Newton, Robert Griffin III, AJ Green, and Luke Kuechly have come into the league looking like star veterans from the beginning. This year's draft figures to have some star rookie talent as well. I have broken down the draft round-by-round to predict which stars will have the biggest impacts this fall.

May 12, 2013
---
---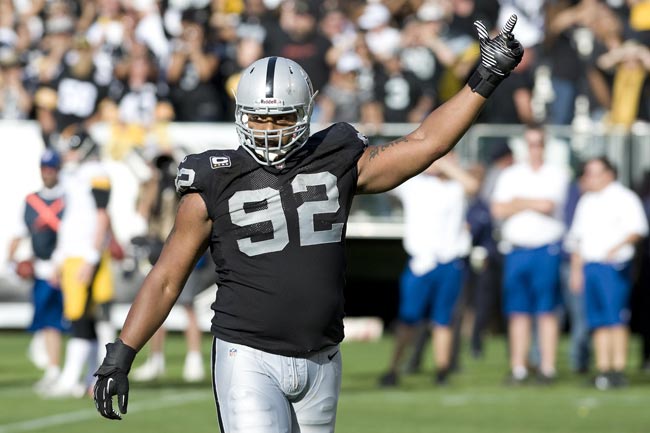 Last week, we looked at the best remaining offensive players left – now, let's go to the defensive side of the ball and check out what players are left on that side of the ball.

<
May 05, 2013
---
---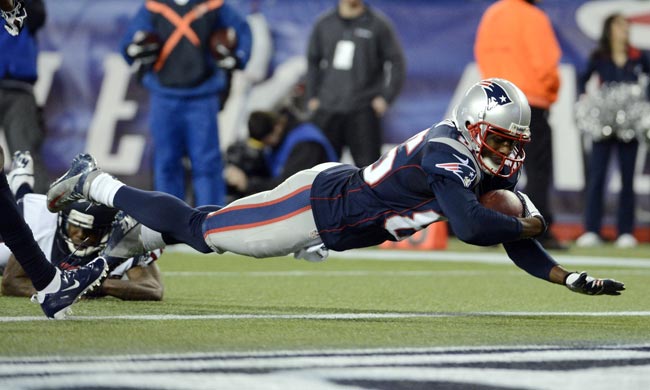 So, your team didn't go out and get the difference maker you've been waiting for. Their draft was sub-standard, their free agency a mess, their roster now complete and uninspiring. At least you know who's going to be suiting up in 2013, right?

Apr 30, 2013
---
---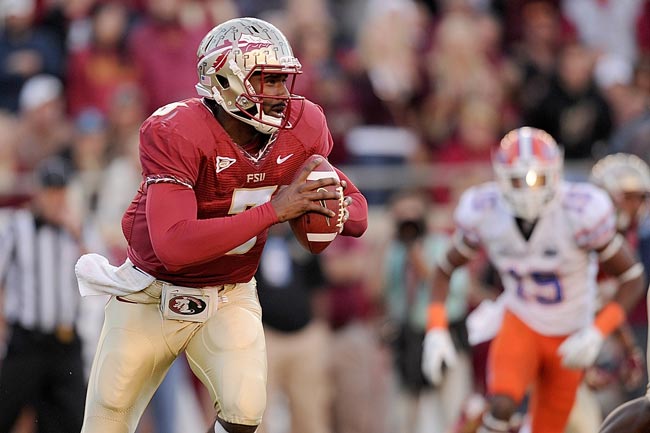 Grading a draft the day after it happens is sheer folly; for all the words spilled about how great certain players are or are not, you can't really judge a draft for several years, as starting roles and the like shift and fall into place. All we can do is look at value, and try to see which teams drafted wisely – which teams stayed true to their draft boards and which, as Mel KiperJr once put it, "don't seem to understand what the NFL draft is all about."

Apr 29, 2013
---
Posted by
Paul Grossinger
in NFL Football Blog
---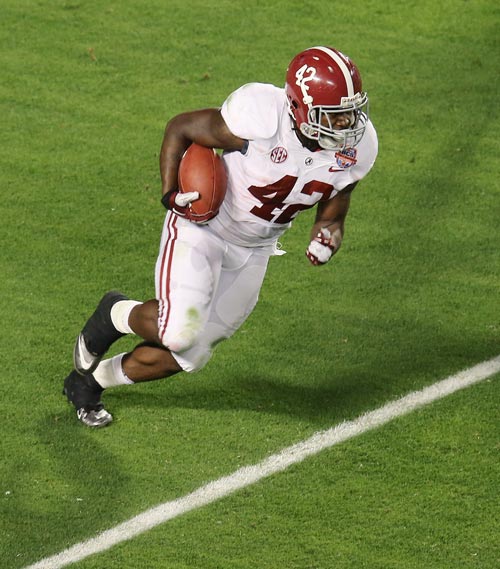 Backseat driving should be a crime. There is nothing worse than some nuisance or relative (is there a difference) telling you how to drive your own car. I'm sure NFL GMs feel the same about backseat general managing, when idiots the world over proceed to second guess their draft-day decisions.

Apr 28, 2013
---
Posted by Zach Gilliland in NFL Football Today
---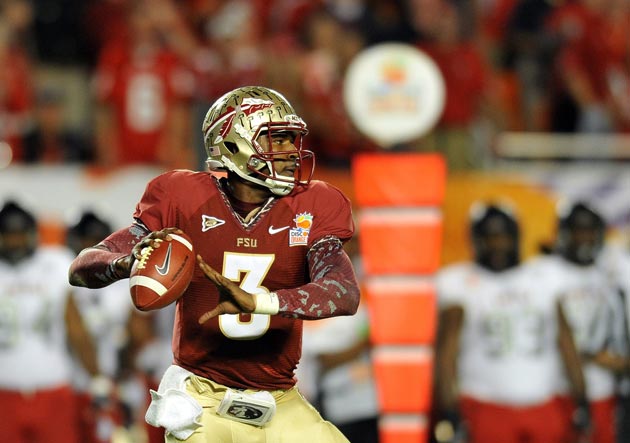 The first round of the NFL Draft was the most interesting draft there has been in a while. With not many standout players in the draft this year, there were many surprises in the first round.

Apr 28, 2013
---
Posted by Steffen Ploeger in NFL Football Today
---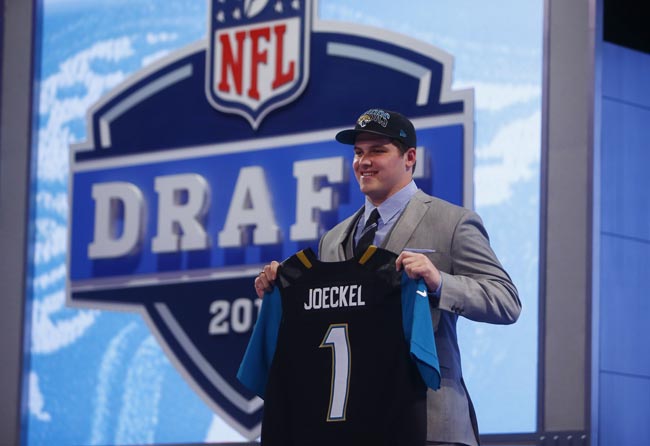 The NFL entry draft begins tonight, and carries on into Saturday as the league's 32 teams add new talent to their roster. The entry draft is watched by millions of people every year as fans want to see first-hand if their team selects a good entry player...or a potential superstar.

Apr 25, 2013
---
Posted by Eric Caldwell in NFL Football Blog
---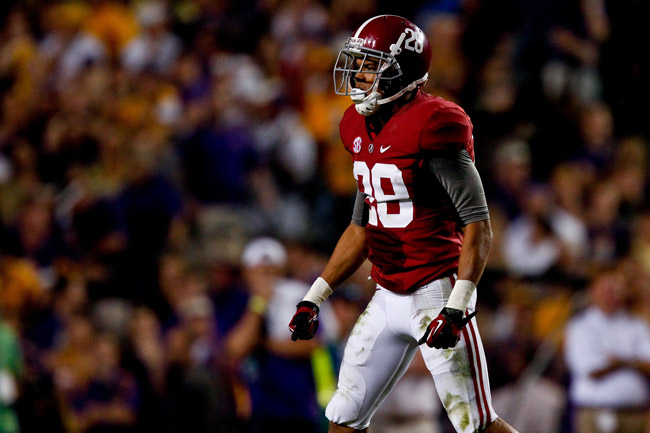 While this may not be the sexiest pick in the world, safety over ceiling is going to be KC's strategy after spending big in free agency. Joeckel displays mesmerizing footwork and hand placement in his pass-set, frustrating defenders with a nifty shuffle-jab that discourages the inside lane, separating him noticeably from the other tackles in this class.

Welcome to The Best Football Blog! Here on TheBestFootballBlog.com you will find content on all the major issues from the gridiron: past, present, and future. It's all and all here; everything you ever wanted to know, think about, and discuss about all the major issues and questions in the football world.
We created The Best Football Blog because, despite all the sports sites that are out there, we thought there was a major void left to fill. While ESPN, Sports Illustrated, and others provide complete instant football coverage (and occasionally even engaging commentary) there isn't another site out there on the net that was dedicated to providing detailed, informative, and substantive discussions about the biggest issues in the football world. It's easy to find out if a player gets traded and possible to find some decent commentary on the immediate effects, but we couldn't find a site dedicated to providing sports fans with detailing analysis of the deeper reasons behind current events and their medium and long term consequences. That is the void that we want this site to fill.
The point of The Best Football Blog is to bring you engaging, thought provoking, and completely unique content on the biggest happenings, issues, and problems in football. We want to go beyond the basic coverage of events and, as the site and community continues to grow, use high level analysis to delve ever deeper into the events across the football world. From the NFL, to NCAA College Football, to high school, we want to get you the best analysis of the major events so that you are never left wondering "why" again. That "why" question is the one that often goes unanswered by the current behemoths in sports coverage so it is that question-along with deep comparisons, what ifs, and more-that we this site to answer. We hope that The Best Football Blog will become your place to look for the answers to those questions and that you will come an integral part of our close knit site community.
As you might have guessed, we are not worried about breaking the news first; it's the advanced analysis of the events behind, and consequences of, that news that we are concerned with. As a result, you will notice that most of our content-even older articles-is not past due and out of touch. That's because our analysis is about looking at the big picture, taking on the questions that routine commentators leave alone, and analyzing issues from a viewpoint that is different from all the Talking Heads out there. We are about providing our readers with unique, unvarnished, long term analysis and that is what makes The Best Football Blog different from any other site on the internet. We are very proud of that so please take a look and we are sure you will see the benefits of this new approach.
The Best Football Blog is also about building a new online sports community for engaged football fans who want two things: to read the best analysis out there and have an outlet to contribute their own criticism, thoughts, and ideas. As you will notice, we always solicit your thoughts and comments in our articles and have comment boxes featured prominently on every page. There's a reason for that: we don't just want this to be a normal sports site that you visit, read, and leave; we want it to be a community of sports fans sharing their ideas. We started out as sports fans just like you; normal fans who wanted to read intelligent detailed analysis and express our own ideas at the same time. That's why we created The Best Football Blog: we want to create a web-based sports community where everyone reads our thoughts, contributes their own, and together we reach a consensus (or happily debate forever) on the biggest questions and issues in the football world today.
As a final note, we encourage you to join our subscription newsletter. You will find it on the top right hand corner of this homepage. The newsletter will be used to provide members of the Best Football Blog community with article updates, special content and analysis that is exclusive to our newsletter subscribers, and occasionally notices of great new products and services, like online poker 888, that we think you might like. William Hill is another site where you can experience thrill and fun by making bets online. In any event, we encourage you to sign up for the newsletter as your first step in joining this special new online community and becoming part of something new and unique in the sports world.
Thank You,

Paul and Mo
---
Best Football Blog | NFL Football Today | College Football Today | High School Football Rankings | Pro Football Talk | College Football Talk | NFL Fantasy Football | College Fantasy Football | Discount NFL Tickets | Discount College Football Tickets | NFL Football Gear | College Football Gear |
---
Home Page

About Us | Contact Us | Site Search | Advertise | Terms of Use |
---