Betting on Fantasy Football
Betting, when done right, is incredibly fun and one of my favorite things to bet on is my fantasy football team! Every year, I set up a league, draft it, and everyone puts $100 into a winner-takes-all pool. It's one of the most exciting experiences of the year and often gets us hyped for other fun betting games. I find other great games at playpoker.com and it's great to mix them with Fantasy Football to create a fun betting season!
So, how do you bet on Fantasy Football? There are a few ways: you can join a betting pool and play with friends, you can create a betting league with strangers on a Fantasy Football site, or you can join a prize league on ESPN. The last one doesn't make much sense: ESPN's prizes are terrible and the entry price into their prize leagues is super expensive. Personally, I am partial to betting pools with people I know, and we tend to ratchet the betting up a notch to make it more fun. There are no $5 entry leagues for us; if you don't put anything on the line, it's boring!
With friends, it's usually best to run your league through one of the main hosting sites, use whatever rules you like within their category choices, and then set up the payment pool privately. Every year, someone different holds the $1200 in our league pool and is responsible for delivering it to the winner at the end of the fantasy season. I've heard stories of people running off with the money but, if you know and trust everyone in your private league, this is the easiest choice.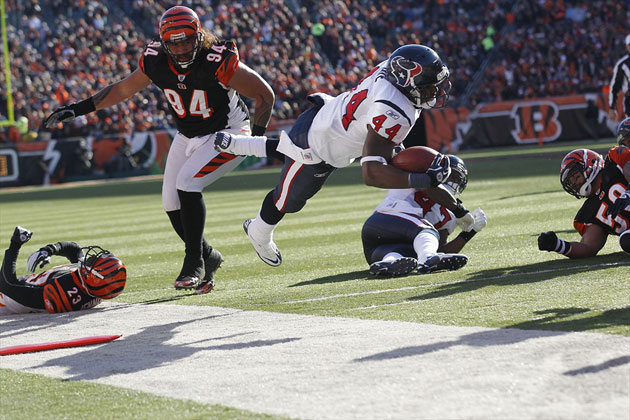 And, of course, there are always fun bets that don't involve money! Anyone who watches The League on FX knows that a mixture of prank victories and bragging rights is just as important as the cash! For our league, the winner gets $1200 and eternal bragging rights, while the loser has to watch a collection of 15 terrible movies, chosen by a collective vote, and write five page book reports on each one for the other members of the league to enjoy. Sadly for him, our current loser has lost three of the last five seasons and we are running out of movies!
So, what will you bet on this year?