NFL Divisional Previews: The NFC South
Each offseason NFL teams have to reload via the draft, free agency or trades. With these moves bring new issues every year, which is part of the reason fans love the build-up to the next season. In this series of blogs I'll address an issue facing each team in the NFL. Some may be bigger than others and some teams may have more issues to deal with as well, but I'll only focus on one for now. Let's take a look at the NFC South.
The Falcons enjoyed a nice season in 2011, going 10-6 overall and making it to the playoffs. But the road didn't go too far as they were upended by the Giants in the Wild Card game, 10-7, ending their season. Atlanta didn't have many holes on the roster as they were a well-balanced team on both sides of the ball. So what is Atlanta's biggest issue this offseason? Unfortunately it's nothing that can be added with money. The Falcons went 3-3 in the NFC South last year and didn't play their style of game in the playoffs. They allowed the eventual Super Bowl champion New York Giants to rumble for 172 yards on the ground after giving up just 97 yards on the ground per game during the regular season.
Atlanta also totaled just 247 yards of offense, its lowest offensive output of the year. So neither side of the ball did its part and they lost. Mike Smith is entering his fourth year as the head coach and has had great success so far. Smith continues to learn as he goes and so does his team. Each year they gain experience, which is extremely valuable in the NFL and is something that can't be taught or bought. If the Falcons can continue to stick to this game plan, they should keep on winning and having success. After enough time that success will turn into a championship.
As for the Panthers, they need second-year quarterback Cam Newton to continue to mature and develop as a leader. He's already admitted this year that he was a 'bad teammate' during his rookie year, despite setting some NFL records. He became the first rookie in history to throw for more than 400 yards in the first two games of his career. Unfortunately he couldn't keep up that type of production and eventually fizzled out at the end of the season.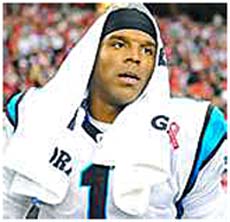 Newton didn't surpass 200 yards passing in the last three games of the year. Carolina went 6-10 during Newton's rookie campaign and will try to build off that entering 2012. They finished third in the division and missed the playoffs, but gained valuable experience. And the fact Newton has stepped up and accepted his role as the team's leader is a good sign for this franchise. Newton and the Panthers were one of the highest scoring teams in the league, but they also gave up a lot of points, which contributed to their losing record. But with Newton under center, the Panthers' future is a promising one.
Who Dat Nation took a big hit this offseason as four players were suspended, as well as head coach Sean Payton (the season), assistant coach Joe Vitt (six games) and general manager Mickey Loomis (eight). While this is weighing heavily on everyone's mind, there is an even bigger issue in New Orleans – signing Drew Brees to a long-term contract. The Saints have given him a revised proposal, but there has been no word if there has been a breakthrough with the MVP quarterback. Brees has been the face of the franchise since the Saints took a gamble in signing him in 2006 after spending the first five years of his career with the Chargers. Brees has thrown for more than 4,000 yards and 26 touchdowns in all of his years with New Orleans (two of those years going for more than 5,000 yards). That's the type of player every team in the NFL wants, not only on the field but off.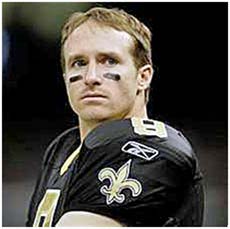 Brees has given back to his community and that community loves him. So what happens if the two sides don't come to an agreement, and soon? The Saints risk having Brees hold out for a long-term deal, which is something neither side, really wants to happen. Both sides would rather have this resolved soon so they can start to focus on football and not all this off-the-field drama. With Brees leading the Saints in 2012 they once again pose a threat to every team in their division and the league. But if Brees holds out, New Orleans would be guided by either veteran Luke McCown or youngster Sean Canfield. And believe me the fans of New Orleans and fans of the NFL don't want that to happen.
Tampa Bay saw a six-game decline in wins from 2010 to 2011 as quarterback Josh Freeman suffered a slump in his third year in the NFL. Toss in the lack of a running game and the Buccaneers offense sputtered. They ranked 30th in the league on the ground and 16th in terms of passing. The biggest issue though was LeGarrette Blount. In his rookie year, in 2010, Blount rambled for 1,007 yards in just 13 games. He played in one more game last season and managed just 781 yards and five scores. His average per carry dropped to 4.2 yards. While he has relatively good hands, losing two fumbles in each of his first two seasons in the league.
The NFL has turned into a two-running back league, which is why the Bucs drafted Doug Martin with the 31st pick in this year's draft. Blount was not too happy with this decision as he thinks he can get the job done by himself. But for now he's the starter and will have to fight for reps this season. Whether it's Martin or Blount getting the bulk of the carries this season, the Bucs need the two of them to work together if they want to rise from the bottom of the NFC South.
Please read these other related pages: