NFL Football 2012 Preseason Awards
Fans can't wait for the regular season to begin, myself included. While the preseason drags on we all speculate and talk up our respective teams, making some bold predictions. We also get a good look at some young talent on NFL squads that might be overshadowed in the regular season or are fighting for a roster spot. This preseason we also get a look at Peyton Manning, who sat out last season after having another neck surgery. Many people want to see how he reacts when he gets that first big-time sack, especially the brass in Denver. John Elway seems very confident that Manning is 100 percent, but until he bounces off the turf many fans are going to be hesitant.
That being said, I'm going to give my predictions for the end of the season awards. Seeing how I've already mentioned Peyton Manning, let's start with him.
Comeback Player of the Year: Peyton Manning, QB, Denver Broncos. Manning has undergone four neck surgeries, so he could be one big hit away from retirement. Denver gave the future Hall of Famer a huge contract, banking that he's not going to fade into the sunset anytime soon, so this prediction holds this franchise in the balance. Manning is a true professional and I'm sure wants to prove he's still the same player now that has won four MVP awards. I'm not willing to go that far, but I do believe Manning will have a solid season in Denver, making them competitive.
Manning will also elevate that receiving corps to new heights, making them a much improved passing offense. Elway also needs Manning to bounce back and lead the Broncos to at least the AFC West crown just to justify trading Tim Tebow to the Jets. Manning was the only quarterback that would make Denver fans forget about their beloved Tebow and Tebowmania. If Elway made this move without having Manning, he would have made a myriad of fans very unhappy.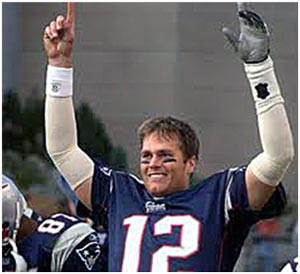 MVP Award: Tom Brady, QB, New England Patriots. This award is Brady's for a few reasons. He's hungry after losing in the Super Bowl last season to Eli Manning and the New York Giants…again. Brady has a ton of offensive weapons and even though some guys are new to the system – Brandon Lloyd – Brady still has his stable of tight ends and of course Wes Welker to distribute the ball to.
Let's not forget the Patriots have a very favorable schedule this season and should dominate the AFC East once again en route to what could be a 15-1 season (as I've already predicted). He's also averaging 34 touchdowns and 4,511 yards passing over the past three years, which are among the best in the NFL.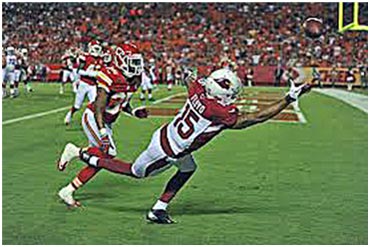 Rookie of the Year: Michael Floyd, WR, Arizona. It'd be easy to give this award to Andrew Luck or Robert Griffin III, solely because they were the top two picks in the draft AND the fact both are quarterbacks that will be starting come the regular season. Rookies go through a lot of growing pains, and it's never easy to ask a rookie to take the helm of the team right out of the gates. I think Floyd has a great mentor in Larry Fitzgerald and can fly under his wing this year. As long as Arizona can get production from its quarterback on a consistent basis, look for Floyd to have a big year, giving Fitzgerald a solid mate in the receiving corps.
Honorable mention: Brandon Weeden, QB, Cleveland Browns. Weeden isn't a typical rookie quarterback and will be able to handle all the pressure of being a starting quarterback. It won't be an easy road with the Browns, but Weeden will make the best of his situation.
Coach of the Year: Andy Reid, Philadelphia Eagles. I've already mention that this should be a win or break season for Reid and the Eagles. It seems Reid can do no wrong in Philly, which is great for job security. With the passing of his son, I think Reid will turn to his team more than ever. He's always been a player's coach and I think they will play their hearts out for him this season. Michael Vick will be playing with something to prove, as does the rest of the team. They want to put the whole 'Dream Team' and Vince Young behind them. Look for Reid and the Eagles to make a push deep into the playoffs.
Honorable Mention: Bill Belichick, New England Patriots. With all the weapons the Patriots have and a favorable schedule, Belichick should easily win 14 games this year. But I don't think it will be enough to warrant giving him the coach of the year award. Reid and Philly has more to overcome than just the AFC East.