Percy Harvin Could Be The Key To Seattle's Title Defense
By Shaun Drebbits
The Seattle Seahawks had an historic season in 2013, winning their 1st Super Bowl in franchise history. They were able to have success things in large part to a shutdown defense and a solid running attack. It is always difficult to defend a title in the NFL, but a big key could be the reemergence of Percy Harvin. He has a chance to be a standout in high stakes fantasy football if healthy once again.
Seattle took a risk on obtaining Harvin after he fell out of good graces with the Minnesota Vikings. It was a bit odd that Minnesota decided to part ways with him right in the middle of his prime, but Seattle has tried to give him a good chance to succeed. He is able to put up numbers in high stakes fantasy football when healthy, but it is that health part that is troubling him at this point in time.
Harvin played in just one regular season game last year, so obviously he was not much of a factor in high stakes fantasy football. The fact that he only played in 9 games this season before is obviously a red flag to some people. However, he is saying all the right things and looking like he is going to enter the new year respectable. That is good news for anyone thinking about taking a flyer on him in the fall.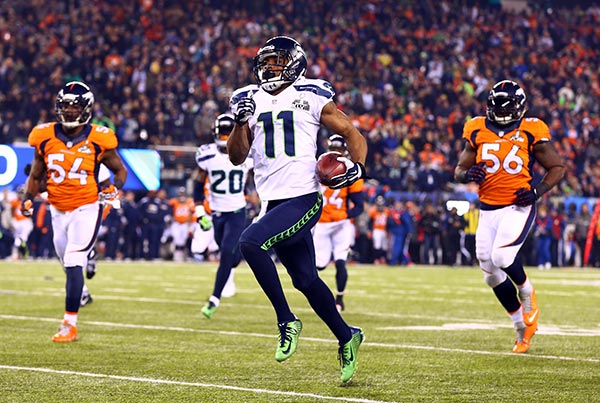 Seattle will be trying to improve their aerial attack this year, and Harvin is their most dynamic threat for Russell Wilson to throw the ball to. Hopefully, Harvin will be able to fill the void that Golden Tate has left. Seattle needs to show improvement since everyone will be targeting them all season long, so this is the best way to go about that. A better passing game could make them more diverse on offense, and that could make them very dangerous against any team.
Of course, you can always check out Dafabet Sports to see what they think.