The Trouble with Parity
Parity.
Bud Selig has called it his wet dream (well, not literally). David Stern swears by it. The NFL embodies it.
Some call it a positive and it is, to a degree. But has football gone too far?
Consider:
The NFL's five best teams are the 9-0 Kansas City Chiefs, 8-1 Seattle Seahawks, 8-1 Denver Broncos, 7-2 New England Patriots, and the 7-2 New Orleans Saints.
Is there a single complete, elite team in that group?
The New Orleans Saints and Denver Broncos are elite on offense but have severe defensive issues. The Broncos also have injuries and depth concerns and Peyton Manning's troubling history with early playoff exits. The Chiefs have a historic defense but their offense looks average against any decent defenses and they have only excelled against teams fielding backup quarterbacks. And the Patriots? They won ugly the first few weeks and have the same suspect defense they have fielded since they discarded Richard Seymour, Mike Vrabel, and TedyBruschi in 2008.
That leaves the Seahawks. Seattle looks strong on offense and special on defense. If there is a hole, it's the porous offensive line.
So, by my count, one elite team out of 30. Four additional "contenders" with significant holes and maybe four more "relatively" good teams such as the Bengals and 49ers. Then, a bunch of average to below average 3-6 outfits.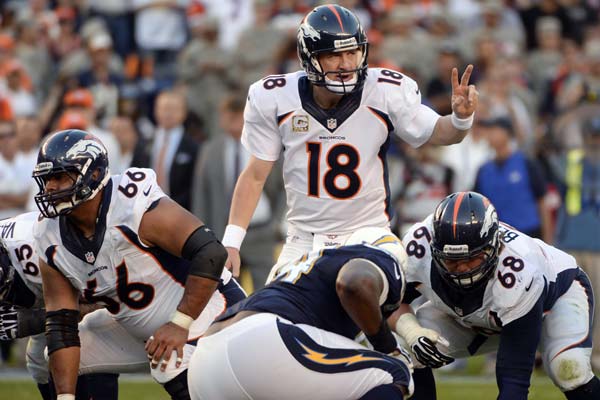 Is that really a good thing?
Parity, in its best sense, is defined as close, nearly equal competition week in and week out. It is defined as the absence of dominant dynasty teams controlling the sport. While, purely speaking, that would be good, the NFL's version of super parity is now just devolving into mediocrity.
Sure, the game between the 5-4 New York Jets and the 3-6 Washington Redskins will probably be close – and entertaining. But is that good to have entertaining – but sloppily mediocre – football in every game?
Personally, I am not sure there is a right answer to the question.
For me, I don't want to see the same team win every year. But, man, I sure would like to watch two special, elite squads face off in a battle royal.
49ers vs. Giants anyone? Better teleport back to 1989.