You Deserve a Man Cave for Your NFL Crew
By Fred Chauncy
Walls painted in vivid hues to match favorite NFL team's colors. Floors covered in astroturf and giant comfy chairs fit for royalty. An enormous flat screen TV capable of playing every NFL game the Sunday schedule holds. And perhaps, most importantly, a full-sized fridge stocked with beer, soda, hot wings, and dip. Feeling ambitious. Install a bar.
You have just entered: the NFL man cave zone.
The notion of a guy having a space — maybe the basement, garage or rec room — all to himself and decorated however he wants is catching on. For guys who love a rowdy and victorious game of football, design a man cave suitable for the serious NFL fan by pay attention to a few of the following tips.
First, The TV
This may seem like a no-brainer, but a man cave needs a TV, and the bigger, the better. A little television set has no business being in an NFL-friendly man cave. A guy's room needs a large plasma TV, and don't even limit yourself to just one. Ideally, install an HD television that's at least 42 inches in diameter for the best picture. For man caves in the making that aren't equipped with enough outlets or proper electrical support, don't be ashamed to hire a professional electrician. Safety first, man. For more basement dude luxuries, like a bathroom and bar, you'll probably need more plumbing or AC for more comfort. Relying on a professional won't kill your manhood.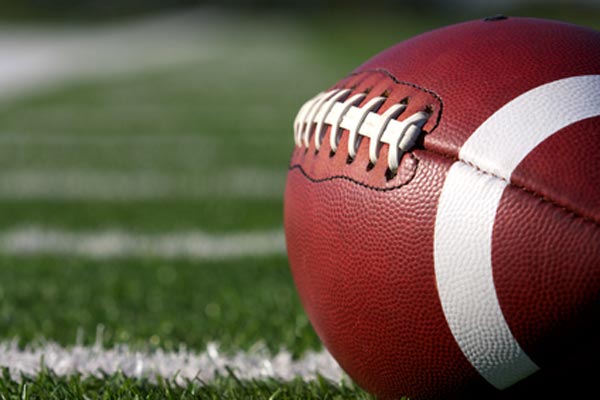 More Games
Men who are true NFL junkies need to see more than just whatever games are on the basic TV lineup. While converting a room in the home for watching football, upgrade as much as possible. You and your buddies will be committed to watching all of the games, every week, without fail. Access as much NFL football as possible with CenturyLink bundles, and make sure no touchdown is missed. You'll even save money in the process.
Scream "FOOTBALL"
Yeah, the TV is tuned into the NFL games every weekend. Okay, the guys and his buddies all have on their team jerseys and hats, beers in hands. But to make the NFL man cave experience even better, the room has got to have a serious NFL presence. As king of your man cave, make it known that anyone who walks into the room is entering an NFL Football Zone. Go online or shop at the local sporting goods store to stock up on favorite NFL team merchandise. If you can splurge on an autographed football and/or jersey for display, then you'll be the envy of all your buddies. Find inspiration on the NFL Man Caves Facebook page devoted to astroturf-covered floors, NFL wallpaper and "cave of the day" photos that'll excite any NFL-loving guy.